530+ Followers/Just Because Gift!

15 individual accessory tattoos. As usual they can be found in the gloves section of CAS, are enabled for both genders, all outfits, and have a custom thumbnail.

Please let me know if you have questions, concerns, or suggestions! ♥

[ download ]
narusasu-simblr - O_O are you a genius or something?? this sounds like a good idea, too! Family poses, plus "getting tot in car" poses hahaha i love it
canadiangirl8787 - oohhh another good suggestion. thank you!
♪ Because I'm happy♪ 
♪ Clap along if you feel like a room without a roof♪  [x]
lateknightsimmer - hmm, a good possibility. thanks for the suggestion! :D
I know there's a billion poses out there, but I'm approaching 500 followers and I'd like to make a gift. Anyone have suggestions? Preferences? Ideas? I'm literally open to anything
pinkkkkkkk
ladefrigginda - thanks! and it's this graphic tablet
experimenting with brushes and stuff on my new drawing tablet. i like how this turned out, but i still need a lot of practice hahahah for my first time i think i did pretty okay? XD
Twins Newborn Poses By CrazyMary36jonyHi 

I present to you all the newborn (for "rezised" toddlers) twin poses I used on Angel's twins =3 As I promised. They aren't perfect and because the I use toddlers resized and tons of sliders they look very "glitchy" that's normal ;) they should be fine in your game.

Tips: Use alt while moving the sims, because with the resizer they don't fit right away, the only resizer I use is the 75 %. 

Please tell me if anything is wrong with anything. Errors like images not showing up on the pose list may happen, I'm trying to fix that at the moment with all my poses but I can't seem to find the problems so, it's better if you use codes =3

Seth's selfie pose was not made to be used with a phone but it can be used =3 the arm is positioned as a selfie don't worry about that ;)

On the zip folder: poses pose list compatible and not, codes with image and tips.

I really hope you like them =3! Kisses and cookies <'3!!
BEEN WAITING FOR THESEEE <3
1/122 »


Mrs. Oogie Boogie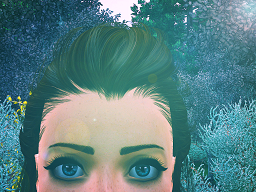 "Mrs. OB's Sim Stories"
Hello, I'm Jenna.

24 / Simblr

i reblog a lot.
i don't post much of my own stuff. idk why.

i mostly just post randomly and make posepacks for you lovely simblrs.
Pose Requests: Open
Request Queue: 1

- - - - - - - - - - - - - - - - - - - - -

Tumblr Legacy Founder:
Dorian Smalls
. . . start from the beginning . . .
. . . most recent . . .

Other Random Legacy
though very sporadically posted
. . . Demos and Tim Thenes . . .

Free! The Sims
. . . the beginning . . .
Random Links
RANDOM GAMEPLAY
DL MY POSEPACKS!
CC FINDS
MY STORIES on WP
I'm following: