My other Sim I made, Rin, met Mei today.
Rin: Get this psycho away from meeeeeeeee T.T
loving this retexture *swoon*
Mei Aloom
Loves Outdoors
Cheerful
Self-Assured 
and i'm probably going to post pictures and gameplay from it, sooo
if you don't want to see, or wish to block, they'll be labeled #sims4 :D
Anonymous said:
"Do you ever plan on going back to The Sims 3?"
Can I be honest with y'all? Like, for real? And this is only my honest opinion.

It's really ridiculous. I've continued losing followers with every other TS4 post, I still get messages asking about my TS3 game, or telling me to go back to TS3, or seeing a negative post about people who post TS4. I said I am not done with Sims 3 and that I have no intention of making a full switch yet. I'm enjoying TS4 to the fullest right now and it's a shame that I sometimes feel guilty about updating my blog with a TS4 post knowing that I'm gonna either lose a follower or get a passive aggressive message. I've never seen such personal hatred towards a fucking video game. 

At this point, if you're still unfollowing people for TS4 then it's really pointless. The game is here, people like it, people will post it. I don't know if it was like this with the community when TS3 was released but damn. I'm excited about the game, let me be excited. I follow TS1, TS2, TS3, and TS4 blogs because I LOVE the Sims. It doesn't matter which Sims series it is, it's still Sims. 

"It doesn't matter which Sims series it is, it's still Sims."
Parker: TIME FOR SCIENCE!
1/126 »


Mrs. Oogie Boogie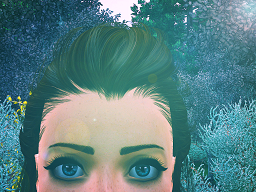 Hello, I'm Jen.

24 / Simblr

i reblog a lot.
i don't post much of my own stuff. idk why.

i mostly just post randomly and make posepacks for you lovely simblrs.
Random Links
RANDOM GAMEPLAY
DL MY POSEPACKS!
SIMS 4 STUFF
MY STORIES on WP
I'm following: